I took a few photos of Sugar (aka Xiao Bai) and Jon Jon last night, after I had an "adventure" with Shiny, another community cat (but that's another story).
(Sugar, Feb 2008)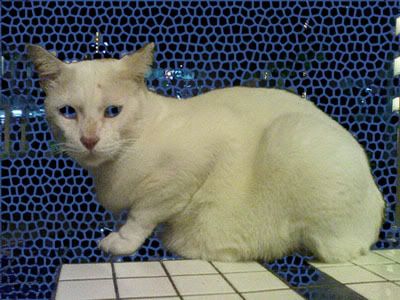 He didn't eat much of the dry food, and the can of
FussieCat
wasn't appealing to him.
He's not a big fan of wet food, anyway.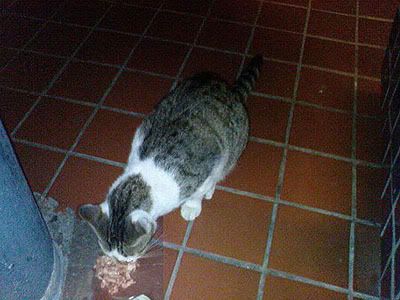 Jon Jon eating up the wet food
They both will refuse to let me go home and will chase after me to my block, unless I sit them with them for a while.
I don't know what else to offer him, except some
sayang
.
I hope he is not in any pain.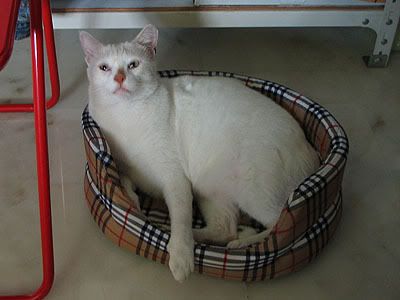 (Sugar, Dec 2006, at home)