Poor Coco has to endure more of the walking jacket...
At mealtime...
Or just hanging out...
Venturing outside on a leash...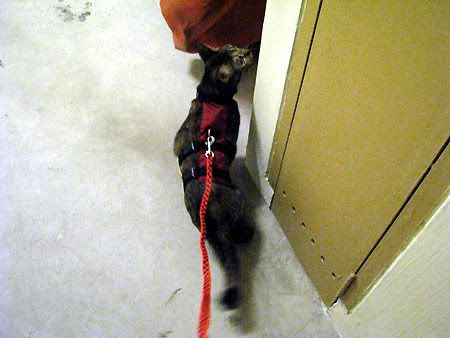 Just hanging at the gate, which unfortunately, was cut short prematurely when someone came by the staircase. Coco (being afraid of strangers) dashed back into the house!
Maybe we ought to walk her outside at midnight?
ps: Don't know why she likes to roll about on the floor outside. We'd just bathed her today!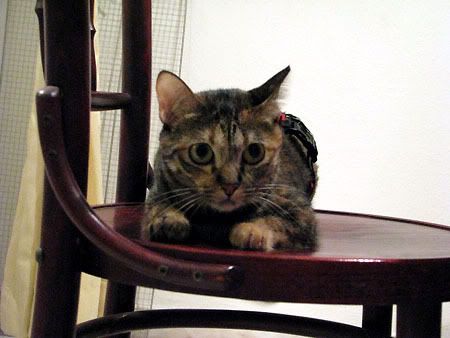 Coco: It's not easy to be a house cat these days... *Sigh!*