Tried this new cat food which Sugar and Jon-Jon seem to like; they especially liked the gravy, of which there was quite a bit. Hence, it was a bit messy to feed the community cats using a sheet of plastic bag (placed on the floor), so I used Coco's plastic bowls instead.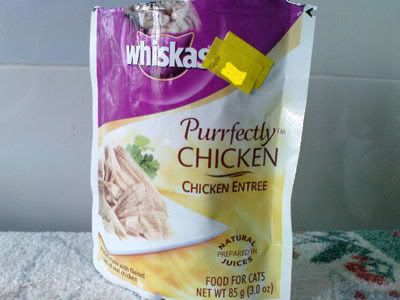 Ingredients list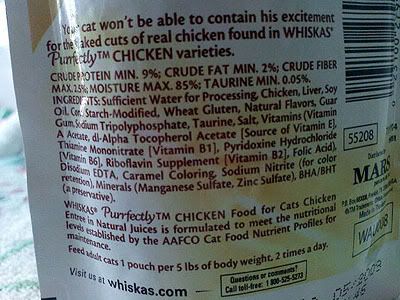 I left a bit of leftover for Coco to try and the smell permeated the kitchen. It actually smells very good, like a cross between chicken-soup & luncheon meat, which almost made me want to try it! Maybe I should, next time. :P
But of course, our no.1 fan of
Fussiecat
HRH, just pooh-poohed at it and refused to touch it one little bit.
Tsk...tsk...