Sugar occupying a box in another territory. I believe the box is meant for Kiddy or Mimi, not him!
Tortie gal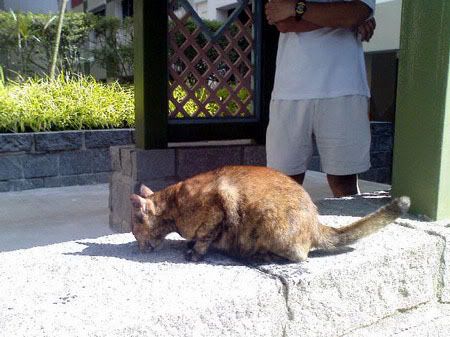 Tabby2, who would look up every time he hears the hp camera's focusing sound, so cute!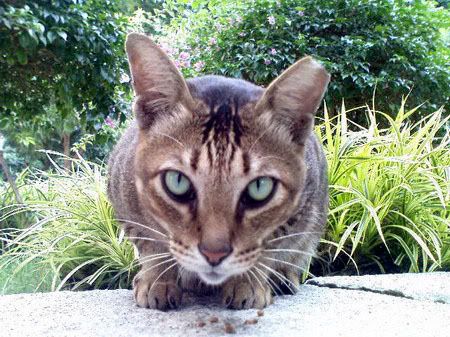 He's actually very fat and out of shape, but he's very affectionate and loveable.
Tabby2 and Tortie gal
Tortie gal is the very jealous and
garang
one who will throw her weight about the male kitties in the area.
Tabby2 is capable of retaliation but chose to be the gentleman cat. :)