Here's Spud, who's left at home all alone. He must be feeling lonesome, and kept sticking to me and gave me many headbutts.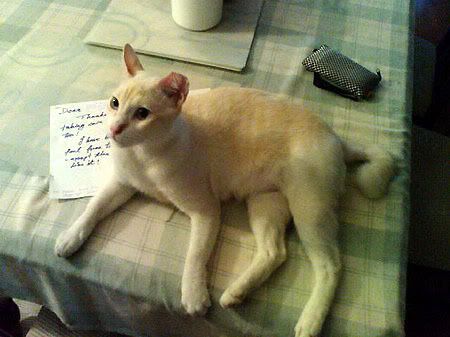 Spud gets fed his wet food twice a day - morning and night
Dry food and fresh water is given free-flow all day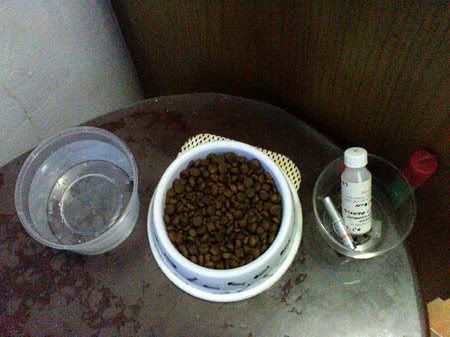 Litter bin cleaned up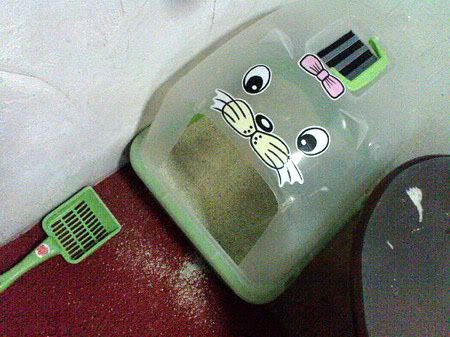 See, must stick so close to me until we have body contact!
This evening, I packed my dinner in a plastic container and took it to eat with Spud at his home, so that I can spend more time with him. After his dinner, he became high-spirited and started dashing about the house excitedly while I watched Jamie Oliver on cable.