And up to her mischief, as usual!
Sleeping on fresh laundry...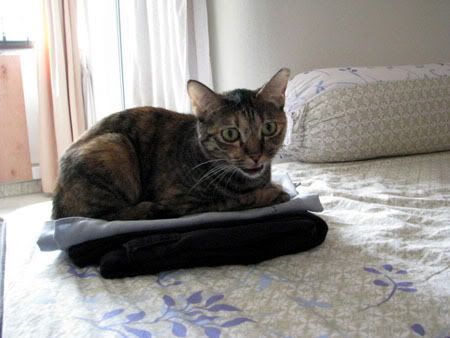 Also guilty of lying on fresh and folded laundry and furring them up!
But I like!!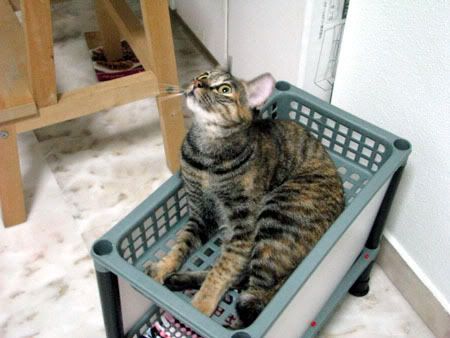 Look here, look there, except at the camera! Don't know what she's looking at...?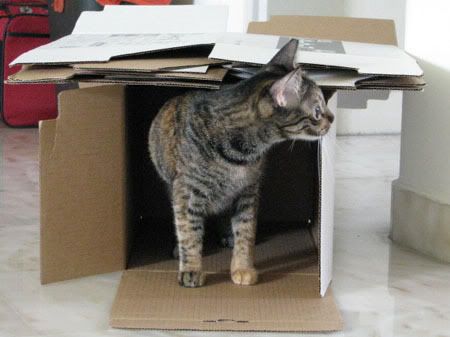 Being
kay poh
(busybody), as usual and checking out everything
Venturing further away from our gate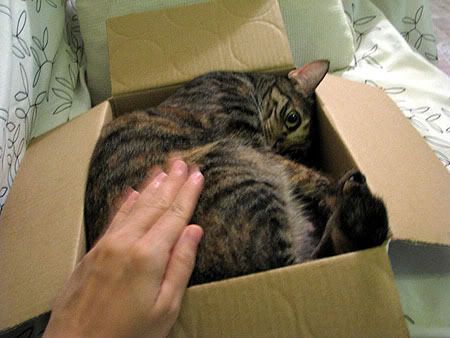 Expecting and demanding attention from me whenever she deems fit!
*Grrr...*