Since
the night Coco threw up
onto her cat bed, I had no choice but to wash the cat bed, which won't do if I throw it into the washing machine. So
boh pian
, I had to wash it by hand and then figure out a way to hang it for faster drying.
Fortunately, uncle S always have strange paraphernalia around the house.
There are teeth marks and tears on the cat bed, caused by an itchy-mouthed Coco when she was younger.
When dry, the bed had a mild detergent smell, which was enough to deter (pun intended) Coco from sleeping in it. It took about 3 days before Coco finally accepted her bed. This is after all, her favourite cat bed out of the 2 cat beds.
The litter bin was also washed and scrubbed, usually once a month, or whenever I replace all the cat litter.
I think it got the stamp of approval from the bin inspector, the smell of detergent notwithstanding .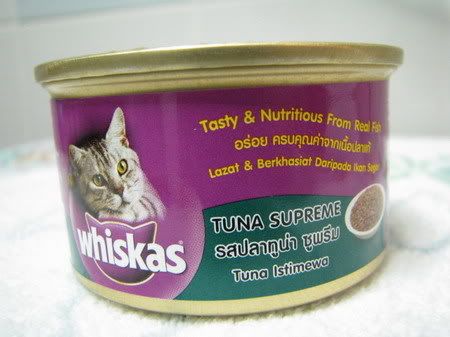 I tried something different and surprisingly, Coco does take to this canned food, at least initially.
The salmon cat treats with the kitty packaging, which ran out the other time. The contents are the same as the one with doggy packaging.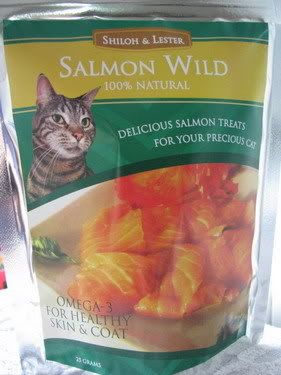 More cat grass for HRH.
I'll cut up the older, dried-up grass and pour them (& soil) over the pomergranate soil as fertliser.
Reuse & Recycle!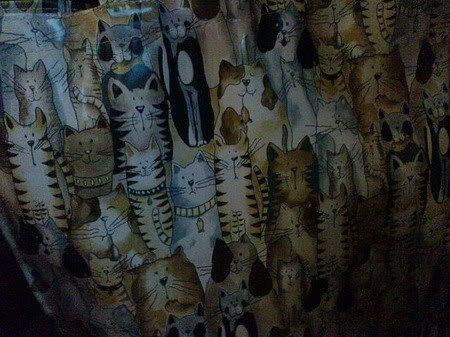 This is a cute plastic tote bag that I'd bought about 2 years' ago. It's cheap and even comes with a zipper. My mom likes it too, so I'd given it to her. I tried to buy it again, but it wasn't available anymore - the manufacturer seemed to have run out of this particular shade of kitty fabric!
Haiya
!