Shooting the breeze with Sugar last Sunday (7 Sep).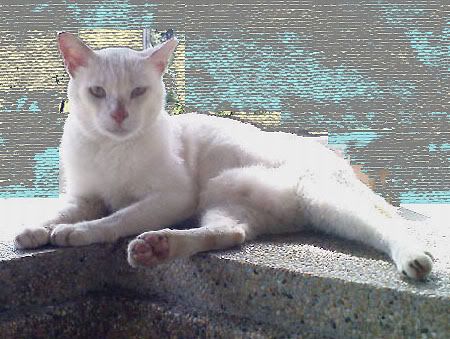 I thought he looked very good and guessed the caregiver Ms A must have done something.
It turned out that Sugar had spent several days recuperating at the animal hospital and being administered with antibiotics, after having had a few teeth pulled out! Ah well, he hasn't looked this good for a long while, and I hope he can maintain his current healthy state.
His vet & hospitalisation fees came up to about $400. My contribution to the expenses, plus my personal expenses means more output than input this poor month. :-(
Shiny as we saw her this evening:
Fed and watered
Shiny ate half a can of wet food and some kibbles, which means she must have been fed earlier on; am gradually giving her more dry food than wet, so that she will get the necessary nutrients.
Post-dinner grooming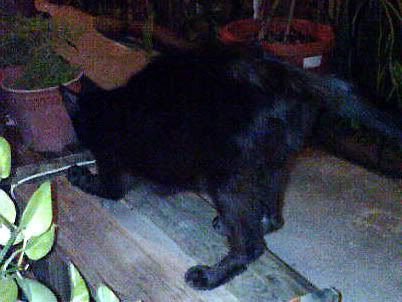 Her happy scratch board - the SO says she looks so cute when she does that, and that she walks/trots like Scooby-Doo...!?!
My wish is for Shiny's eyes to heal completely, and for her to gain weight to her normal (slim) size. :)