A pretty bowl, in a good large size...
...which I didn't buy it for HRH... Heh! I've been using microwaveable plastic bowls, or the discards from my old pottery class.
I was short of canned food one evening, and on the way home, went to buy this to feed Shiny, and gave the (clean) leftovers to try on Coco.
To my surprise, Coco took to it, and on the next night too.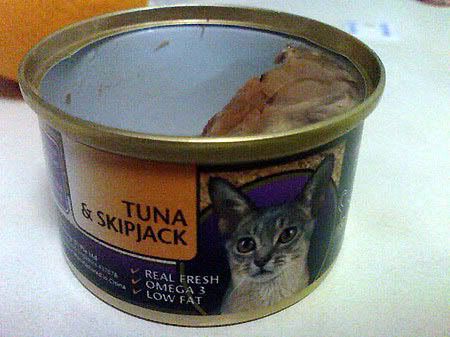 But it costs more than
Fussiecat.
>_<"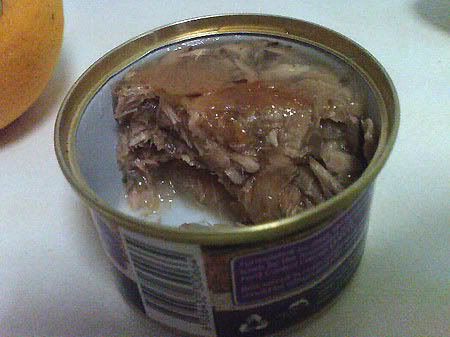 Coco really knows how to pick and choose!
These (below) are cheaper, but all
kena-ed
rejected by HRH's QC, including the "kitten tuna pouch" from the same brand.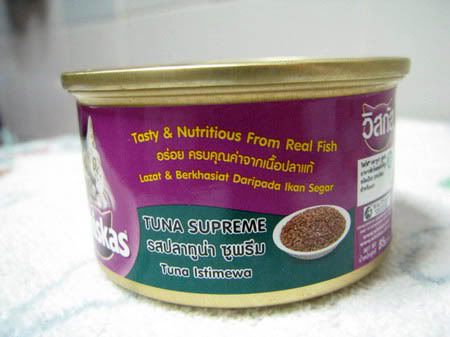 Rejected by HRH (Note: the actual food looks nothing like the picture)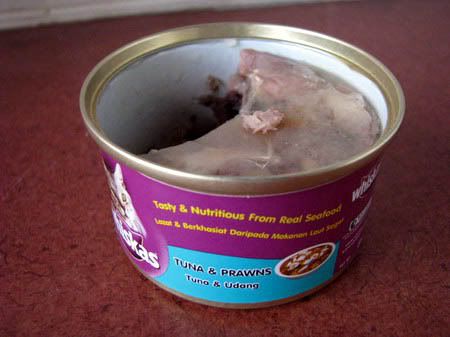 Another reject! *Grrr...!!*
I must remember not to try these brand on HRH again. Sigh...