Mommy was packing some clothes, so I've decided to help her.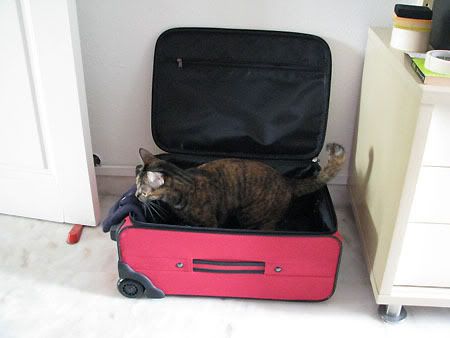 Checking out the box and some socks.
Sitting on the vaccum bag to remove the air inside...
But mommy said she was taking the clothes out from the bag...not keeping them inside! Sigh...
Anyway, this sweater feels good...
Good enough for a snooze! Oops! Not being very helpful there...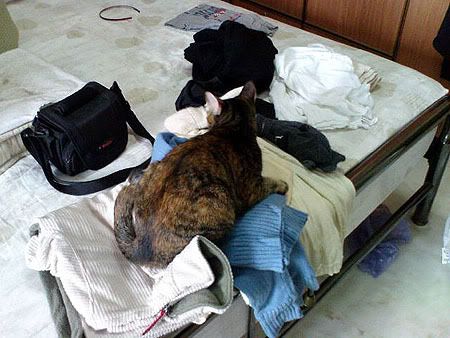 Here I'm sitting on them to stop prevent them from dropping onto the floor.
All that packing makes me a tired kitty.
Ps from auntie p:
I don't think Coco knows what the suitcase means, coz when we went away last year (her first year with us), I'd used my backpack.
I followed Cat aunty's advice and tried to tell Coco a couple of times about us going away, and that she must be good to the catsitter, etc. The conversation would usually start off with her being quite vocal and responsive, and then gradually she would turn silent. Maybe she thinks I'm too long-winded and got bored with me. *roll eyes*