Someone has gone home with a very nice and handsome couple on a trial adoption. They love her and her sweet, docile temperament. I have no doubt she will get along with the couple's first cat, an eight-month old cat which they'd rescued from the streets. What we are all worried about is that their first cat might bully her, and things don't work out.
I just hope the introduction will go well, and I wish them patience and good luck!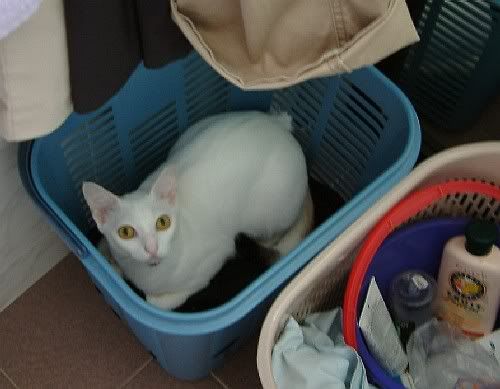 Ps: we knew we have to manage our own emotions whenever a foster cat gets adopted, but what we hadn't reckoned this time was that we have to deal with the "sort-of guilt" of having to separate Coco from her sister/pal. Coco almost broke uncle S' heart when she went around the flat meowing loudly for Snowy (while I was downstairs catching a cab for the couple).
:-((