This morning, finally, we saw a glimpse of the sun amidst the mist, but all too soon, it was gone. :(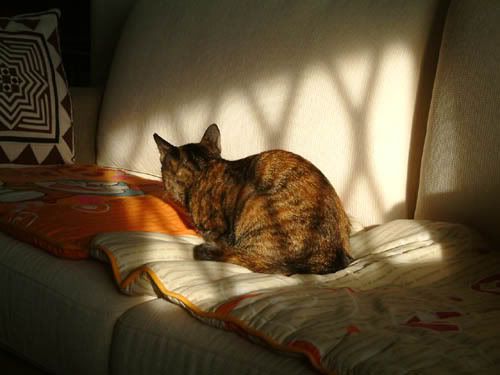 Snowy decides to come between me and the pc.
Snowy: Stop it with this pc thing and look at me, look at me! I demand it!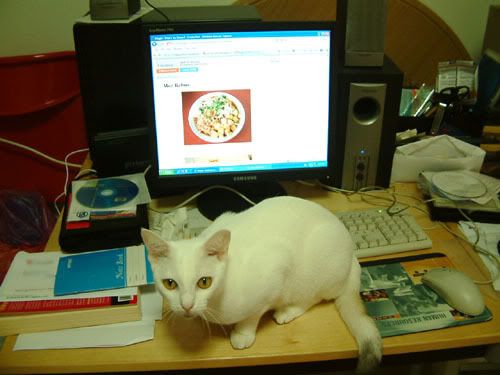 And the cat sisters clamour for cat grass!

They haven't had any for about a week, and when they saw the grass in my hand, they were bursting with anticipation and excitement!