After Cat Aunty mentioned it in her blog, I decided to go check out the book at Page One Bookshop (which incidentally, has become my favourite bookshop). The book is called 50 Games to Play with Your Cat, and only costs $14+ nia.
Here's Coco checking out the book.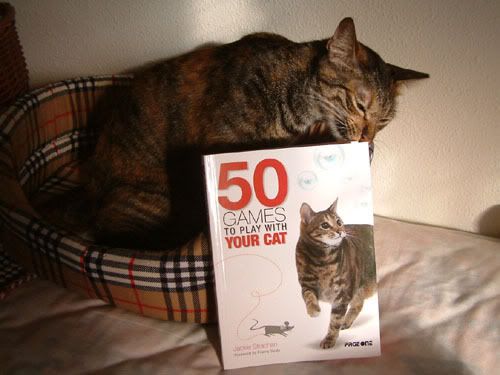 Peeking intently at something which caught her eye... (she was pawing the pages earlier)
Maybe eyeing the handsome ginger boy?!?



Oooh, it's a game called Catnip Crazy...
Remember how spaced out Coco became after sniffing on fresh catnip leaves?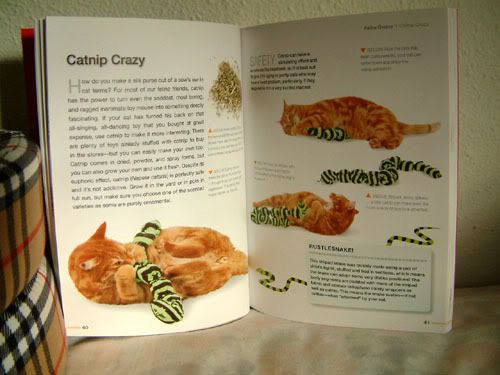 After her inspection of the book, QC officer Coco declared in all seriousness: Every cat house should have one!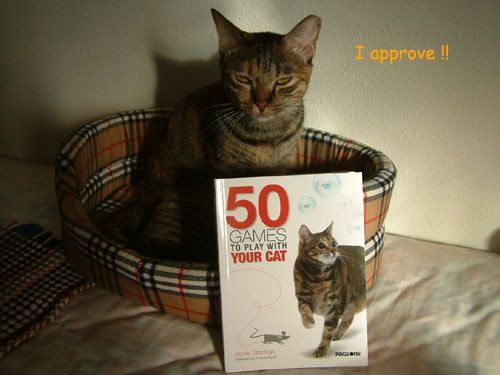 Mistress Coco: I expect to see the Cat Condo built and up by the next weekend. Now, go work on it while I take a nap.
ZZZZZZZZzzzzzz...





Being the humble servant that she is, the author did not forget to thank her masters for their model contribution "in the face of distracting lights, camera, and crew" (to quote her).




Verdict: Every page of the book has full-colour pictures of real cats playing the games (important factors to me) and the games are simple to make, so for $14+ nia nia, I think it's a steal lah!
:)
Ps: I am in no way affiliated with the said bookshop, although I wish I was...coz I would love to work in a bookshop...but then money not enough!