HRH now seems to despise her once-favourite
Fussie Cat
tuna with salmon, although she still eats some of the other flavours. Her current favourite of the month is this: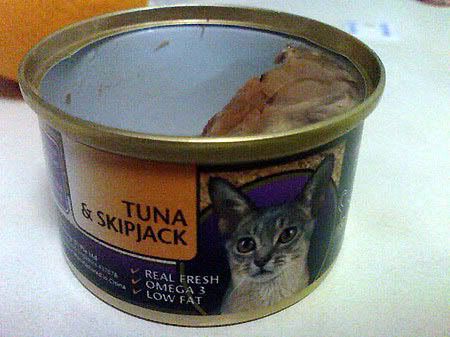 Tom & Pus
*whisper - made in PRC* *Sshhh...*
She likes it so much that she's even willing to eat it cold (straight from the fridge).
>_<"
Sometimes, she likes to supplement her diet by catching her own food, which we prohibits as far as possible.
{Chinese translator: 大陆猫 (da4 lu4 mao1) means "cat from the land of PRC (i.e. 大陆)}